Health
Dentures vs. Implants: What's The Difference?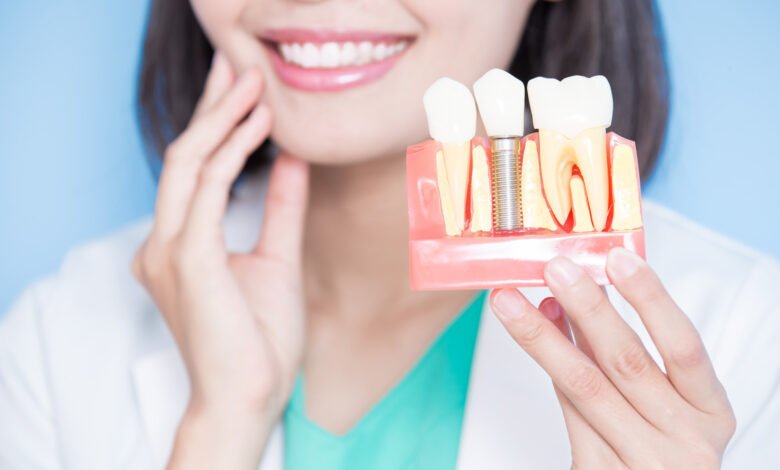 If you lose several teeth at once, you have a few different options. You can either get dentures, a bridge or have dental implants.
Choosing which options best suit you will depend on a number of different factors. You'll need to consider the price, the quality of your jawbone, and what the condition of your remaining teeth is like.
But what are the major differences between dentures vs. implants?
In this guide, we'll talk you through the main differences between the two so that you can make an informed decision.
How do Dentures Work?
Getting dentures is the most cost-effective solution for dealing with the loss of teeth. You'll be able to take your dentures out. This helps dramatically when it comes to cleaning them.
Because dentures are not fixed to your mouth, there is no need to undergo any complex procedures.
Your dentures will be made for your mouth. This means that they will fit you well and will suit you. Your dentures will be made to match the color and the shape of your existing teeth.
How do Dental Implants Work?
Dental implants offer a permanent solution to your missing teeth. They are fixed into position in your jawbone. As a result of this, you'll find that they provide a solid bite that is exactly like having real teeth,
There are a few types of dental implants. The most common are endosteal implants, subperiosteal implants, and all-on-four implants.
Endosteal implants involve having a small titanium screw fitted to your jawbone. On top of this, a dental crown is placed.
Subperiosteal implants see the same screw inserted through your gums, but this time it rests above the jawbone.
All-on-four implants are a great solution if you need several teeth-replacing. The procedure essential involves a group of teeth being held into place by implants on either side.
Often, you'll need to undergo several procedures to get dental implants. Because the procedure involves drilling into your jawbone, it's important to let the bone heal between the different stages of the process. For this reason, it can take several months to get dental implants.
With the permanence and rigidity of dental implants comes a bigger price tag. Dental implants may not be the cheapest option, however, it is the best one.
Check out this article on dental implants to learn more about why it's worth investing in this tooth-replacement option.
Dentures Vs. Implants: Which Is Right for You?
When deciding between dentures vs. implants, you'll have to decide how much you're willing to spend and how real you'd like your replacement teeth to feel. You should also consider how long you're willing to wait to solve the problem of your missing teeth.
Remember, getting dentures or implants is not just about cosmetic dentistry, you'll need to think about the function of your teeth too.
For more similar articles, be sure to check out the health section of the site.