Business
Can Cake Businesses Really Work At Home?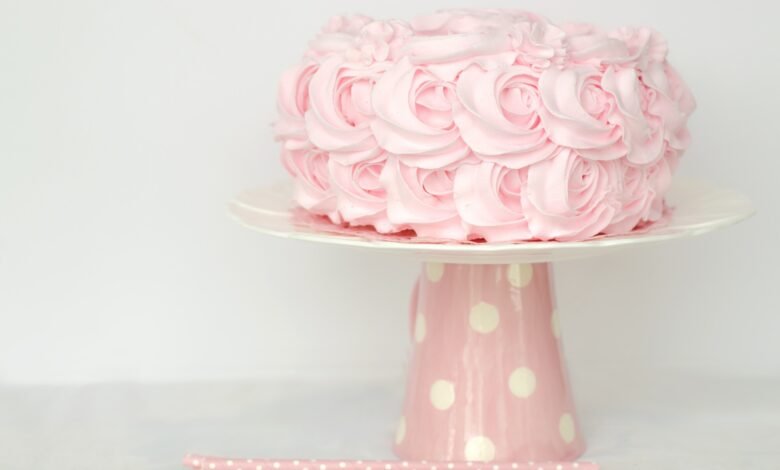 Your brownies are the talk of the town at the local bake sale and neighbors rave about your cakes—with so much talent in the kitchen, have you ever thought about starting your own bakery?
You don't need to have a shopfront, since at home cake businesses are more popular than ever. Many home cooks operate from home, but it's not as simple as rolling up your sleeves and getting to work.
Want to find out more about opening up a cake business or bakery from your own kitchen? If so, keep reading to find out everything you need to know about baking from home—and earning money from it.
Obtain the Necessary Operating Permits
An at-home bakery is definitely possible, but you first need to meet all government requirements. Even if you're running a business from your own kitchen, you're still subject to FDA regulations.
This is to protect the health and wellbeing of your customers, ensuring they're purchasing foods that aren't going to make them sick. This is also important for customers with allergies, as you'll need to protect them from contamination from allergens.
Home businesses are subject to random health and safety inspections, so don't risk operating outside of the law—otherwise, you might receive large fines.
This means your business needs to be run safely and you might need to take a food safety certification class before you can open. Talk to your local health department to find out more, since each state has slightly different requirements.
Keep Your Work Space Sterile
If you don't have a separate kitchen to work from, it's essential to keep your personal kitchen sterile and clean. This means it needs to be free from pets and kids need to know not to touch or eat anything while you're working.
Most states will require at home cake businesses to have separate equipment for the business, different from your personal cookware. Don't worry though, as business expenses like cake pans and fondant are tax-deductible!
A commercial fridge is also a good idea, as it will keep your baked goods and ingredients at the correct temperature. If you're in need of a baking fridge, shop now & save.
At the end of each workday, clean and sterilize your kitchen to reduce any chance of bacteria or germs getting into your workspace.
Write a Marketing Plan
Once your business meets all of the legal requirements, it's time to think about marketing. An at-home business should have a thorough marketing plan, just as any business would.
This is a document that outlines what you'll sell and how you'll market it—essentially, this will be a blueprint for your success. You'll want to include all of your advertising strategies, your unique selling points, and your profit margins.
Jump on Social Media
When it comes to marketing, one of your best tools is going to be social media. So, once you have a name for your bakery, create social media accounts under that name.
Bakeries and cake businesses tend to do well on Facebook and Instagram since everyone loves delicious cake photos! Use social media to help market your company, connect with customers, and offer special weekly promotions or deals to your followers.
You can also use social media advertising to run ad campaigns, ideal for helping to generate leads.
Decide How to Package Your Treats
How will your baked goods look once they're ready for delivery? Think about your bakery packaging—it needs to protect your cakes from damage, look stylish, and also meet any local food packages regulations.
If you're going to deliver your cakes, think about how you'll transport them safely in your car—a smashed cake in the backseat of a car is every baker's nightmare!
Start Baking
As your first few orders start coming in, it's time to start baking! In the early days, it helps to only take a small number of orders, so you don't overwhelm yourself.
Once you get better at managing your time and can increase production speed, then you can take on more orders.
As you bake, wear a hairnet and gloves to prevent any contamination in your baked goods.
Hire an Accountant
You might be working from home, but you're still earning a profit—which means you'll need to pay tax. All small business owners are required to pay tax on their income, so you might want to hire a local accountant who specializes in small businesses.
They can help you balance your books and can let you know about any tax deductions you qualify for, helping you save money on your taxes.
At Home Cake Businesses Are Possible–Are You Ready to Get Started?
This guide should help you learn how to get going with at home cake businesses and bakeries. If you're ready to follow your dream and open your bakery, give some thought to what you'll bake—from wedding cakes to gluten-free muesli bars, there are plenty of options!
Then, prepare your kitchen and get to work. While it might take some time to build up clientele, in a few months, you'll soon have plenty of happy customers, eager to come back for more!
No one can resist a sweet treat, so with a bit of hard work and baking finesse, your business is sure to be a success.
Was this article helpful? If so, please keep reading to find out more.