Business
11 Most Popular Businesses In The United States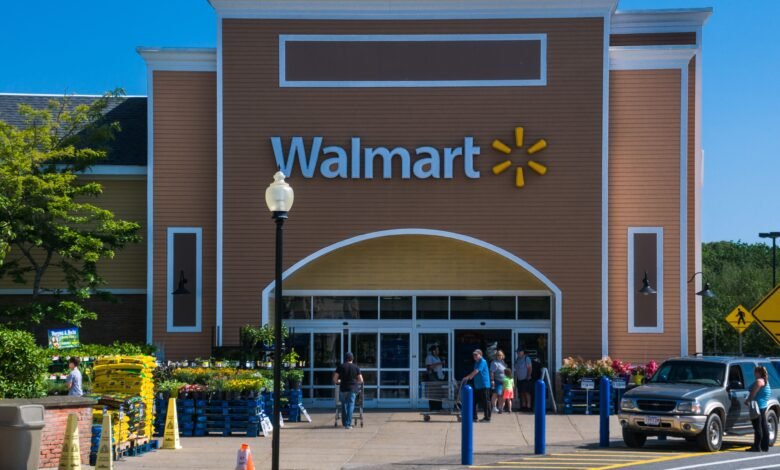 Today, small businesses hire about 59 million people around the United States. If you think that number is impressive, you should see the most popular businesses out there.
Do you have an idea of the most popular businesses in the United States? Read on to explore all about these popular businesses and see if your guesses made the list today!
1. Walmart
This multinational retail corporation is headquartered in Bentonville, Arkansas. It was started by Sam Walton in Arkansas, similar to the top profitable franchises.
While many businesses are finding it hard to compete with Amazon, Walmart is doing just this. They're actually one of the most popular businesses in America right now. Walmart has Sam's Club, Neighborhood Markets, and Supercenters.
2. Starbucks
Starbucks got its start in Seattle before venturing out around the world. Over the years, the number of Starbucks around the world has exploded.
3. Google
Google specializes in internet-related products and services. This can include cloud computing, advertising technologies, software, search engines, hardware, and software.
Google dates back to the '90s by Sergey Brin and Larry Page. Google is also one of the most visited websites since it acts as a search engine.
4. Amazon
Amazon focuses on digital streaming, cloud computing, e-commerce, and artificial intelligence. It's one of the largest companies in the information technology industry right now.
It was started by Jeff Bezos in his garage in Washington State. It first began as a marketplace for books. It then was a place for apparel, toys, furniture, video games, electronics, jewelry, and more.
Today, Amazon also owns Whole Foods Market. It also has 2-day delivery for its subscribers which has grown over the years.
5. McDonald's
One of the most visited restaurants in the United States is McDonald's. Mcdonald's can be found around the world and keeps experiencing sales growth year after year. In order to increase its reach, it now focuses on coffee and donut sticks.
6. Subway
Subway is one of the most profitable businesses in the United States due to it having numerous locations. It's also one of the most popular places for quick sandwiches on the go. Due to an increase in smaller players, its market share has decreased over the years.
7. CVS
CVS is one of the most popular pharmacies in the United States. It first began in Rhode Island as a retailer and pharmacy chain. It hurt a bit due to a Health Insurer Fee that was from the Affordable Care Act.
8. Walt Disney World
This entertainment resort dates back to Lake Buena Vista, Florida in the '70s. Only half of their entire property has been used.
There's also Disney Land which is located in Anaheim, California, and opened first. It was meant to have its own set of attractions.
While the planning was happening, Walt Disney died. After he died, his brother stepped forward to make sure that his dream became a reality. Today, it's one of the most visited parks in the entire world.
9. Netflix
This company offers various movies, shows, documentaries, anime, and more on internet-connected devices. You don't have to worry about watching commercials, and you can watch as much as you want.
They allow you to pay one flat rate per month depending on the plan that you choose. They even have a children's plan available that comes for free with your plan.
10. Dunkin'
Dunkin' is one of the top coffee and baked goods chains in the United States. They serve millions of customers each day. They also offer a range of donuts for you to enjoy.
Along with donuts, you can enjoy breakfast sandwiches, beverages including coffee, bagels, and baked goods. It dates back to the 50s in Massachusetts. Today, you can find that Dunkin' is enjoyed around the world.
11. Burger King
Burger King dates back to the '50s and prides itself on serving millions of people each day. Today, you can find it around the world. They're about providing great-tasting, high-quality, and affordable food. What's important to them is offering a family-friendly dining experience.
The Most Popular Small Businesses
You'll find that most of the popular small businesses fall under food services. This can include weddings, fast food, and other restaurants.
If you're interested in going this route, you'll need to be comfortable with smelling like food and smelling food all day. Hours can be rough as well.
Personal Training
Another booming industry is personal training. While you can easily become a personal trainer, many at least have state certificates.
The hardest part is getting known since it's a competitive field. You might need to go to your clients whether that's at their home or gym.
As you continue to put your name out there, you're more likely to be successful. Niching down is also an option where you choose to only work with senior citizens, high school basketball players, etc.
Web Design
Most businesses have a website and will hire a web designer to make sure that it looks great. If you're knowledgeable on design you might be able to get others to hire you to design their website.
Exploring the Most Popular Businesses in the United States
After exploring this guide, you should have a better idea of the most popular businesses in the United States. Take your time deciding which business to open up or frequent!
Would you like to read more business or pop culture content? Check out our other articles on our site today!