Finance
How To Get Out Of Payday Loans And Live Debt Free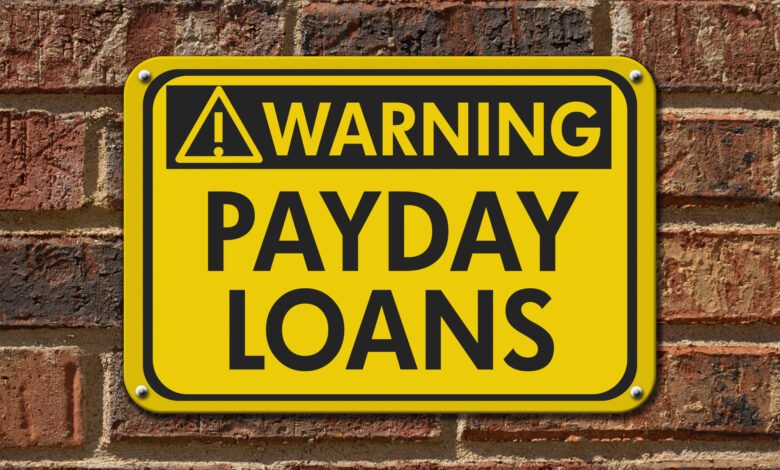 A 2019 report revealed that as many as 6% of adults in the United States used a payday loan in the past five years. Although quick and convenient, these loans come with exorbitant rates and fees. So much so that they cost US borrowers over $4 billion in lending fees alone.
If you're one of the millions of folks stuck in a payday loan trap, it's time to stop the cycle. We rounded up the top ways in this guide on how to get out of payday loan debt, so be sure to keep reading.
Ask Your Lender About an Extended Payment Plan
With the high cost of payday loans, some states now mandate extended payment plans (EPPs). In states with such laws, borrowers can choose to extend their payment terms.
One example is the Idaho Payday Loan Act, enacted on July 01, 2014. With this, borrowers can request lenders to give them at least sixty days to repay their loan. The lender must also allow them to pay back their dues through four equal payments.
Best of all, the EPP mandated by the Idaho Payday Loan Act should be at no extra cost to the borrower.
Louisiana and Missouri are other states requiring payday lenders to provide EPPs. Their laws are much like that of Idaho's, allowing borrowers to make four equal repayments.
Several other states have EPPs, but they may differ from those offered by ID, LA, and MO. So, be sure to check your state laws and confirm the lender won't charge you extra for entering into an EPP.
If you qualify for a no-cost EPP, use it to your advantage to get out of payday loan debt. This way, you won't incur any additional fees while paying back the loan in smaller amounts. This is much better than taking out a new loan with a separate interest rate to pay back the active one.
Consider a Payday Alternative Loan (PAL)
Some credit unions offer PALs, which, like payday loans, are also short-term loans. Another similarity is that they often don't require credit checks.
However, a key distinction is that PALs have lower annual percentage rates (APRs) of about 28%. Moreover, PALs have longer terms, allowing borrowers to pay them back in six months.
You may be able to get out of a payday loan sooner if you qualify for a lower-rate PAL. In this case, you can use some of the PAL's funds to pay back your outstanding payday loan in full.
Get a Debt Consolidation Loan
If you're like millions of other Americans, you likely have credit card debts, too. So, if you owe thousands on these high-cost debts, you may have difficulty getting out of the payday loan trap.
In that case, you can seek payday loan help through a debt consolidation company. These companies offer what they call debt consolidation loans. If you qualify, you can roll several of your high-cost debts into a single loan.
For example, suppose you owe a payday lender a total of $1,000 and your credit card company $15,000. That brings your total debt to $16,000, which you can pay in full with a debt consolidation loan. After this, you only have to pay back the debt consolidation loan rather than multiple loans.
However, the new loan must come with a lower rate so that it can help you get out of the payday loan cycle. Otherwise, it defeats the purpose of taking on a new loan to pay back your other debts.
For that reason, it's vital to compute how much you're paying now and how much your new loan will cost. Be sure to factor in the APR or other lender fees, too, such as compounding interest. Then, multiply those by the number of months you think you'll be stuck paying your existing debts.
Next, compare those with the monthly payments of a debt consolidation loan. If the new loan costs less and you're sure you can make the monthly payments, then you might want to go with the new loan.
See If You Qualify for a Low-Rate Online Personal Loan
Online lenders compete with traditional lenders, such as banks, by offering competitive rates. Moreover, they simplify qualifying for a loan by not requiring hard credit checks. However, they do need proof of verifiable income or asset ownership from applicants.
If you qualify for a personal loan, though, you can use it to get out of payday loan debts. Just make sure it comes with much lower interest rates than those of your existing loans. Moreover, it's imperative that you only borrow what you need to repay your existing debts in full.
Make Extra Payments
One of the best ways to get out of payday loan debt is to make extra payments at least once a week. One reason is that if you put off making payments, you might end up using the money for other things. So, reducing the amount you owe little by little each week helps ensure you can make the last payment.
If you only need to pay back a payday loan, avoid taking out a new loan, and instead, look for alternative fund sources. For example, you might want to sell some of your stuff, such as electronics or tools. You can also take on a side gig that pays weekly or bi-weekly.
Don't forget to ask your employer if you can do overtime so that your next paycheck will be bigger. Then, use your OT pay to make a bigger payment toward your payday loan.
Follow These Tips on How to Get Out of Payday Loan Debt Today
There's no doubt that payday loans can get you out of a pinch, but they're also the most exorbitant loans out there. That's why it's best to avoid taking one out in the first place. However, if you're already stuck in the cycle, then be sure to follow our tips on how to get out of payday loan debt ASAP.
The sooner you pay off your loans, the closer you can get to being debt-free.
If you are interested in US news, about Ronaldo, and Senators of different countries. Please visit the Matino News by clicking it.
Interested in more educational guides like this? Check out our recent blog posts, then!