Fashion
Eye Makeup Tutorial for a Different Looks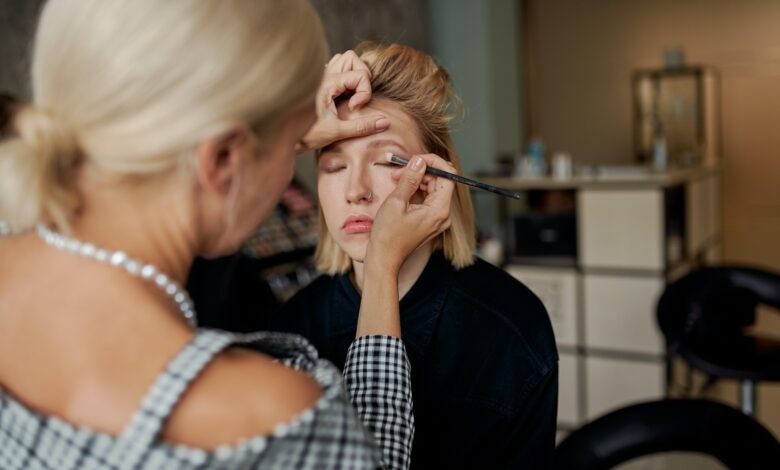 Good eye makeup is expressive and reflects your style and elegance. Besides, it can beautifully transform one's overall appearance and facial features when it is done right. Generally, most women think that it is challenging to attain bigger, bolder, and gorgeous eyes. However, there are many ways to do your eye makeup using essential and affordable eye makeup products only.
One can discover infinite ways to do eye makeup to get different looks in the blink of an eye. Below mentioned are a few makeup tutorials that would make your eyes look more alluring than ever.
Soft Classic Smokey Eyes
This makeup look is suitable for an evening party or a night out. It gives a sultry look to the eyes, thereby enhancing their appeal. For a cohesive look, it is recommended to use light nude lipstick shades to make the eyes pop.
Apply a primer and then use a nude or neutral eyeshadow to cover the eyelids.
Using either an eye kajal or a black pencil eyeliner, line the lower and upper waterline.
Take a subtle brown eyeshadow and apply it on the upper eyelid and under the lower lash line using a flat brush.
Draw out the outer edges as well and then repeat the above step using the black eye shadow and begin with the outer edge.
Blend well, and then apply the mascara to complement the look.
Simple and Subtle Day-Look
If you want to go for simple yet casual makeup, then the following makeup look would work well. Being a low-key look with hues of pinks and peaches, it would be perfect for daytime outings or brunches.
Use a soft nude-coloured eyeshadow to cover the upper eyelid.
Take a subtle peach-coloured eyeshadow for defining the crease with the help of a blending brush.
Apply blush or rosy pink eye shadow on the upper eyelids.
For defining the lower and upper lash line, use either a black or an intense brown eye shadow.
Take an angular brush and apply the same to cover the lash line.
Using a blending brush, blend out the eye shadow on the lash line.
The last step is to finish off the look with mascara.
Gold and Brown Soft Eye Make-up Look
This makeup look comprises a blend of gold and brown eye shadows for an impressive festive look. However, this makeup tutorial requires proper blending to give an enviable beautiful effect to the eyes.
Firstly, apply an eye primer to prepare a smooth canvas on your eyelids.
Apply the brown eye shadow on the outer and inner corner of the eyes with a thin brush.
Deposit gold eye shadow in the centre with the help of a flat brush.
Take a thin brush to define the lower lash line of the eyes with a blend of gold and brown eyeshadow.
Blend out both the eye shadows using the blending brush.
Apply a volumising mascara for a fluttering lash effect.
Conclusion
If you are running out of time but want to look breathtakingly beautiful, try some of the makeup tutorials detailed in this article. Besides being super easy to do, these makeup looks are great for refining the natural charm and beauty of your eyes. So get ready to ace every moment of life and let your eyes do the talking.
For more articles visit this website