Finance
Food Truck Financing – How To Make Your Dreams Come True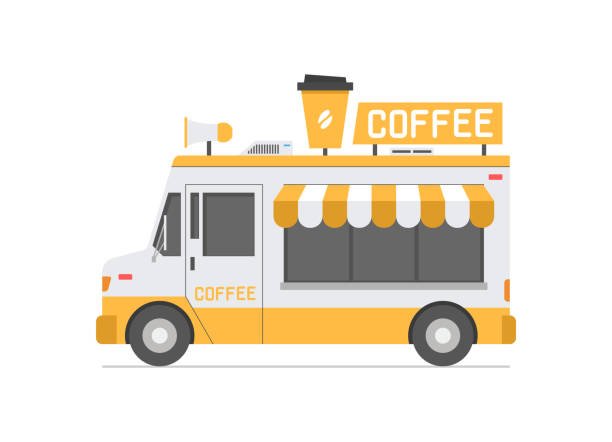 It's no secret that starting your own food truck can be an exciting experience. You get to be your own boss, and you also have the opportunity to share your delicious creations with the world!
Despite the many benefits, starting a food truck isn't always easy – it takes a lot of hard work and dedication. One of the more challenging aspects of the process is securing food truck financing.
What is Food Truck Financing?
Food truck financing is securing money to start or grow your food truck business. There are various ways to secure funding, and each method has its own set of pros and cons.
The most typical food truck funding types include:
Merchant Cash Advance:
This is a loan where you agree to repay the lender with a fixed percentage of your future credit card sales. It's a quick and easy process, but interest rates can be fairly high.
Equipment Financing:
This type of loan is specifically for purchasing equipment, such as a truck or cooking appliances. An equipment financing loan usually has a lower interest rate than a merchant cash advance, but it can be more challenging to qualify.
Business Line of Credit:
This is a loan that's available to small businesses. It allows you to borrow money as needed, and you only pay interest on the amount you borrow. There are secured or unsecured loans. A secured loan is backed by collateral, such as your home or business assets. An unsecured loan doesn't have collateral, and interest rates are usually higher.
Working Capital Loan:
This is a loan specifically for businesses that need to cover their day-to-day expenses, such as payroll, inventory, or marketing. The interest rates on working capital loans are typically lower than other business loans, but the approval process can be more difficult.
How to Secure Food Truck Financing
There are a few key things you can do to increase your chances of securing financing for your food truck. Here are a few good places to start:
Create a Business Plan:
One of the most important things you can do is create a detailed business plan. Your business plan should include information on your target market, your marketing strategy, financial projections, and overall business goals.
Lenders will want to see that you have a rational plan for how you plan to make your business successful. Having a well-crafted business plan will show that you're serious about your venture and knowledgeable about your market.
Build Your Credit History:
One of the most important things lenders look at is your credit history. If you have a good credit score, you're considered a responsible borrower who's more likely to repay their loan.
If you don't have a lot of credit history, there are a few things you can do to build it up. You can get a secured credit card, which is a credit card that's backed by a deposit. Another option would be to seek out funding solutions that don't have credit score requirements. You can find a number of these options through online lenders.
Network with Lenders:
Another way to increase your chances of securing financing is to network with lenders. Meeting with a lender allows you to ask questions and get advice on which loan is best for your business.
The Bottom Line
The critical thing to remember is that there are various financing options available, and each option has its own set of pros and cons. The best way to secure financing is to create a detailed business plan, build your credit history, and network with lenders. With a little hard work and dedication, you can make your food truck dreams a reality.
For more valuable information visit this website