Business
Fidget Toys on Your Shop list: 4 Reasons Why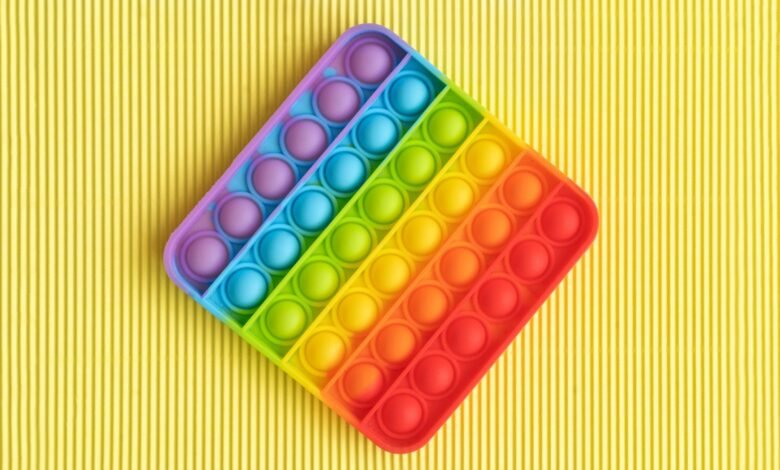 As a new parent, it becomes essential to find the best kid's products in the town. Eventually, one turns picky when shopping for their little one. But with kid's toys, you will find versatile choices. If your crucial agenda while buying toys for your kid is cognitive and sensory development, fidget toys are a sensible investment. There is no doubt that your little one is devoid of focus and lets their thoughts wander. Though this does not seem more like a problem, you need to sharpen several primary skills before your kid enters school!
Benefits of Buying Fidgets for your kids
Finding an educational toy that can broaden skill width and keep your kid engaged can be remarkably challenging. However, with fidget spinners and bands, your restless child feels engaged with their hyper activeness getting minimized. Here are some best benefits of gifting a fidget to your child:
1. Alleviate unknown stress and anxiety levels
Undoubtedly, every parent will want access to their kid's brains to comprehend what they think and feel. While this isn't practically possible, you can ensure your kid is free from stress levels that shoot up for reasons you never know or can understand. While there can be some possible causes of child stress, more than 72% of parents report school and friends as a substantial reason, says a recent survey. Stress and anxiety in children first affect the hands and fingers. As a result, it causes poor hand-eye coordination.
Thus, to minimise the effects, fidgets have been a proven technique. Fidgeting helps in soothing the restless mind, creating a calm surrounding! Fidgets keep the child's finger engaged and directly affect reducing anxiety levels.
2. Help to check on ADHD symptoms
Unfortunately, ADHD is one of the most prevailing mental syndromes among kids and adults. Around one in every twenty Australians live with ADHD. If your kid has early symptoms of ADHD, which include frequent daydreaming, feeling aggressive and impulsivity, they might feel fidgety all day. In such scenarios, their learning at school can adversely get interrupted.
In the long run, the effects of ADHD can reflect on sleep cycles and eating habits. Several experiment-based pieces of research suggest that kids provided with fidget cubes and stress balls showed elevated levels of focus and enhanced writing/listening skills.
3. Boost multi-sensory actions
If you doubt that your child has poor sensory growth, consider gifting a fidget toy. Fidgeting can stimulate multi-sensory actions, thereby promoting creative learning. Further, a significant ratio of teachers reports that multi-sensory learning to be effective. It involves teaching that encourages children to use more than one sense. Ultimately, students who learnt via this developed a better grasping power. The net result observed is, boosted memory levels and a better connection to what is being taught.
4. They make an entertaining classroom tool
There is no doubt that therapy toys can become substantial essentials in a classroom full of kids who lack attention. Lacking productive listening skills in kids may seem trivial. Such self-regulatory activities will have a positive effect on cognitive and affective development. Apart from stimulating the brain cells, fidget toys can spur other metabolic functions like heartbeat, blood flow and consciousness. As a result, fidgeting in class can minimise sleepiness and daydreaming. Children who struggle to pay attention can fall back in academics and develop FOMO if left unaddressed.
On the bottom line, fidgeting serves several positive impacts on your child's growth. Studies even show that fidgeting can help adults who feel anxious during emergencies. From developing alertness to increasing adrenaline rush only in appropriate situations, fidgeting alleviates all development-based abnormalities.