Tech
Top 5 Azure Certifications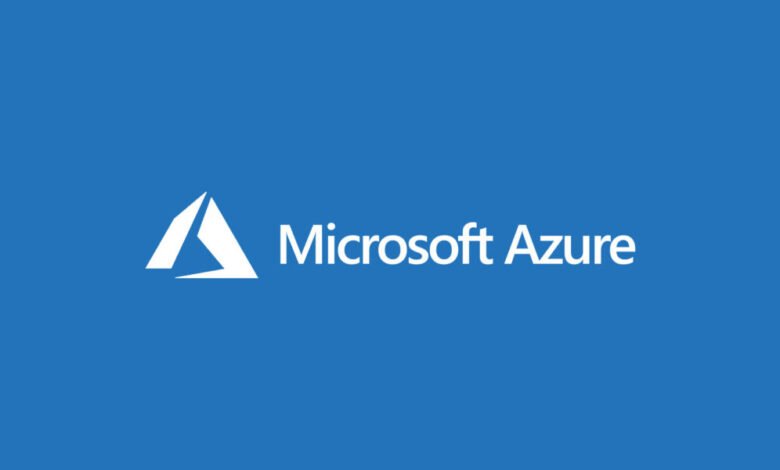 Azure Certifications! One of the rapidly growing technologies of the modern world is cloud computing. Public cloud expenditure will rise from $229B in 2019 to almost $500B in 2023, as per the IDC research. Thus, in recent months, no one can ignore the rapid development of cloud services.
Azure Certifications! The most challenging credential path in the cloud environment is to become an MS Azure certified specialist. When it is challenging, it is quite beneficial to get Azure certified as well. We will discuss the top 5 qualification examinations for MS Azure in this article and include vital details to support you choose a profession.
Azure training courses are directed learning opportunities that include step-by-step instruction utilizing real Azure domains in live scenarios to develop your practical understanding and hands-on expertise.
Azure Certifications! This credential is intended to confirm the basic level of awareness of cloud computing from Azure. It also allows non-technical applicants to recognize cloud services providing services like Azure cloud computing for marketing, purchasing, and sales.
Areas Covered
Explain the architectural components of Azure, resource classes, availability zones, and Azure resource manager.
Explain the Azure subscription, comprehend the purchase of Azure products and services, the price calculator, and the free Azure account.
Comprehend basic cloud principles like Scalability, High Availability, Business Continuity, Fault Tolerance, and the Capital Expenditure and Operating Expenditure difference.
Overview of Network Security Group, Distributed Denial-Of-Service Protection, and Azure Firewall.
Exam Details
Prerequisites: No particular prerequisites
Number of Questions: 30 to 40
Duration: 1 Hour
Score Required for Passing the exam: 700
Cost: 99 Dollar
Azure Certifications! This latest credential was developed on 1st May 2019 and identifies the skills and knowledge of MS Azure services, like storage, computation, security, and networking for implementation, maintenance, and monitoring. It blends the abilities of 2 discontinued examinations that were retired on 1st May 2019, AZ-101 and AZ-100.
Areas Covered
Configure and create Azure files, Azure backups, and storage accounts.
Managing Azure subscriptions, resource classes, assessing the usage and consumption of resources, and managing role-based accessibility.
Manage and configure Virtual Networks, NSG, and Deploying Azure load balancer.
Virtual Machines and VM Backups implementation and Maintenance.
Manage and build Azure AD, users, groups, and Active Directory objects.
Exam Details
Prerequisites: MS Azure Fundamentals Course AZ-900 (not mandatory)
Number of Questions: 40 to 60
Duration: 2.5 Hours
Cost: 165 Dollar
This credential is intended for programmers who, with the collaboration of cloud DBAs, cloud system designers, cloud admins, and users, develop, construct, and manage cloud apps and resources.
Applicants must be fluent in at least 1 programming language-supporting cloud service and should have a minimum of 1 year of application development expertise for integrated solutions.
Areas Covered
Develop web applications, API applications, mobile apps, for Azure application providers and incorporate Azure functionality.
Provision Virtual machines, build ARM models, handle and enforce batch jobs, build an AKS cluster, and build images of containers.
Deploy Azure protection as encryption, control of access, and protected solutions for data
Create solutions for storage tables, relational databases, Cosmos Database storage, and blob storage.
Implementing guidelines and trends for auto-scaling, incorporating content distribution and caching, and using Azure Control to evaluate and diagnose problems.
Exam Details
Prerequisites: MS Azure Fundamentals Course AZ-900 (not mandatory)
Number of Questions: 40 to 60
Duration: 3 Hours
Cost: 165 Dollar
This associate-level credential is intended for applicants who use Machine Learning, Cognitive Services, and Information Mining to incorporate MS Artificial Intelligence solutions such as voice, natural language processing, bots, computer vision, and agents.
Applicants for this test must:
Recommend relevant technologies and tools
Evaluate the demands for Artificial Intelligence solutions
Deploys alternatives that meet criteria for efficiency and scalability
Areas Covered
Build a data intake and output plan, Artificial Intelligence application pipelines, incorporate bots and Artificial Intelligence solutions, and determine how applications and users authenticate to Artificial Intelligence services.
Choose the computing model, suitable data analysis techniques, Artificial Intelligence services, and models, and determine automation specifications and effective optimization tools and services.
Track the availability of Artificial Intelligence resources, maintain Artificial Intelligence solution for constant improvements, and propose modifications to an Artificial Intelligence solution as evaluation results
Developing Artificial Intelligence pipelines, implementing Artificial Intelligence processes and workflow for data processing
Exam Details
Prerequisites: MS Azure Fundamentals Course AZ-900 (not mandatory)
Number of Questions: 30 to 50
Duration: 3 Hours
Cost: 165 Dollar
This credential is intended for experts from DevOps who put individuals, technology, and processes closer to providing useful goods and services that fulfill business needs and goals. By enhancing communications and collaboration, developing and deploying software coding techniques, and continuous delivery, enabling automation, feedback, tracking, and DevOps specialists are accountable for providing cloud storage. Applicants should be competent with agile practices for this job position and experience with both operations processes and Azure creation.
Areas Covered
Designing and implementing mobile DevOps policy and version control, implementing and incorporating source control, and managing the development of networks
Plan a safe lifecycle of creation and the method of device integration
Deploy technology such as security, enforcement, and infrastructure code.
Evaluate and control Azure Kubernetes Service management, and hosting infrastructure
Plan and configure the process for input
Exam Details
Prerequisites: MS Azure Developer Associate and MS Azure Administrator Associate Credential
Number of Questions: 40 to 60
Duration: 3 Hours
Cost: 165 Dollar
For more articles visit this website