Health
The Incredible Benefits Of Telemedicine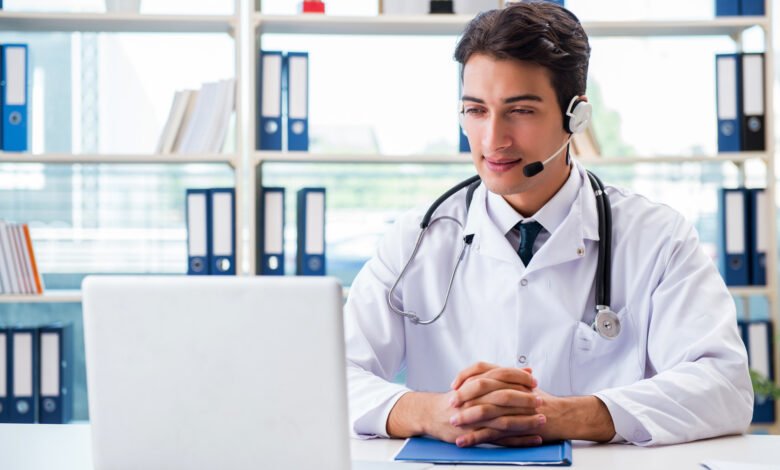 Did you know that the number of Americans without a primary physician has been decreasing over the years? It's understandable—the healthcare system is complex, and it can easily overwhelm new patients.
However, healthcare is adapting to our digitally-driven world. Telemedicine is growing in popularity among patients, and it doesn't show any signs of slowing down.
But is telemedicine all that different from in-person visits? And is it really the right move for you?
We're here to fill you in. Keep reading below for a few of the biggest benefits of telemedicine.
Offers Lower Costs
One of the most appealing advantages of telemedicine is the fact that it's often cheaper than in-person visits. This can be even more important for patients who are uninsured and required to pay out of pocket.
Supports Patients in Rural Areas
There are many areas of the U.S. that lack adequate medical facilities. With telemedicine, these communities can get healthcare without traveling hours to see a specialist.
Even more specialized and hands-on practices can be accessed through a telemedicine visit. Telecardiology is a great example. If a local hospital lacks an on-site cardiologist, they can send a patient's tests to a cardiologist, who can then contact the patient remotely and relay their findings.
Widens Your Options
Let's face it—it can be difficult to find a doctor you really click with. One of the benefits of telemedicine is that it offers a larger pool of doctors to choose from.
That means you can work with a well-reviewed doctor in a different state without worrying about travel. This can be especially important for patients looking for ultra-specialized professionals that aren't available in their area.
Accommodates Disabled and Elderly Patients
Disabled and elderly patients often have trouble visiting brick-and-mortar medical facilities. Even the most advanced facilities often fail to make access easy for those who need extra assistance.
With telemedicine, patients can receive care in the comfort of their own homes. This can be extremely helpful for patients with physical impairments or extreme anxiety disorders. Elderly patients who require chaperones to drive them to appointments also benefit from stay-at-home appointments.
Creates a Safer Atmosphere
When you walk into a doctor's office, you never know what types of pathogens you're exposing yourself to. With telemedicine, you won't have to worry about catching anything from fellow patients.
It also protects others from any pathogens you may be a carrier of. This means your provider will also be safer, ensuring they'll be able to stay well and provide all of their patients with optimal service.
Embrace the Benefits of Telemedicine
Advanced technology has made it easier than ever to connect with an online doctor in seconds. If you're planning your next doctor visit, consider the benefits of telemedicine above to see if it's right for you!
Looking for more? Check out the rest of our website for extra health tips, along with everything from fashion trends to travel guides to home improvement tricks!